Teine Energy Ltd. Named as Presenting Sponsor of the 2024 Saskatchewan Summer Games in Lloydminster
Jun 5, 2023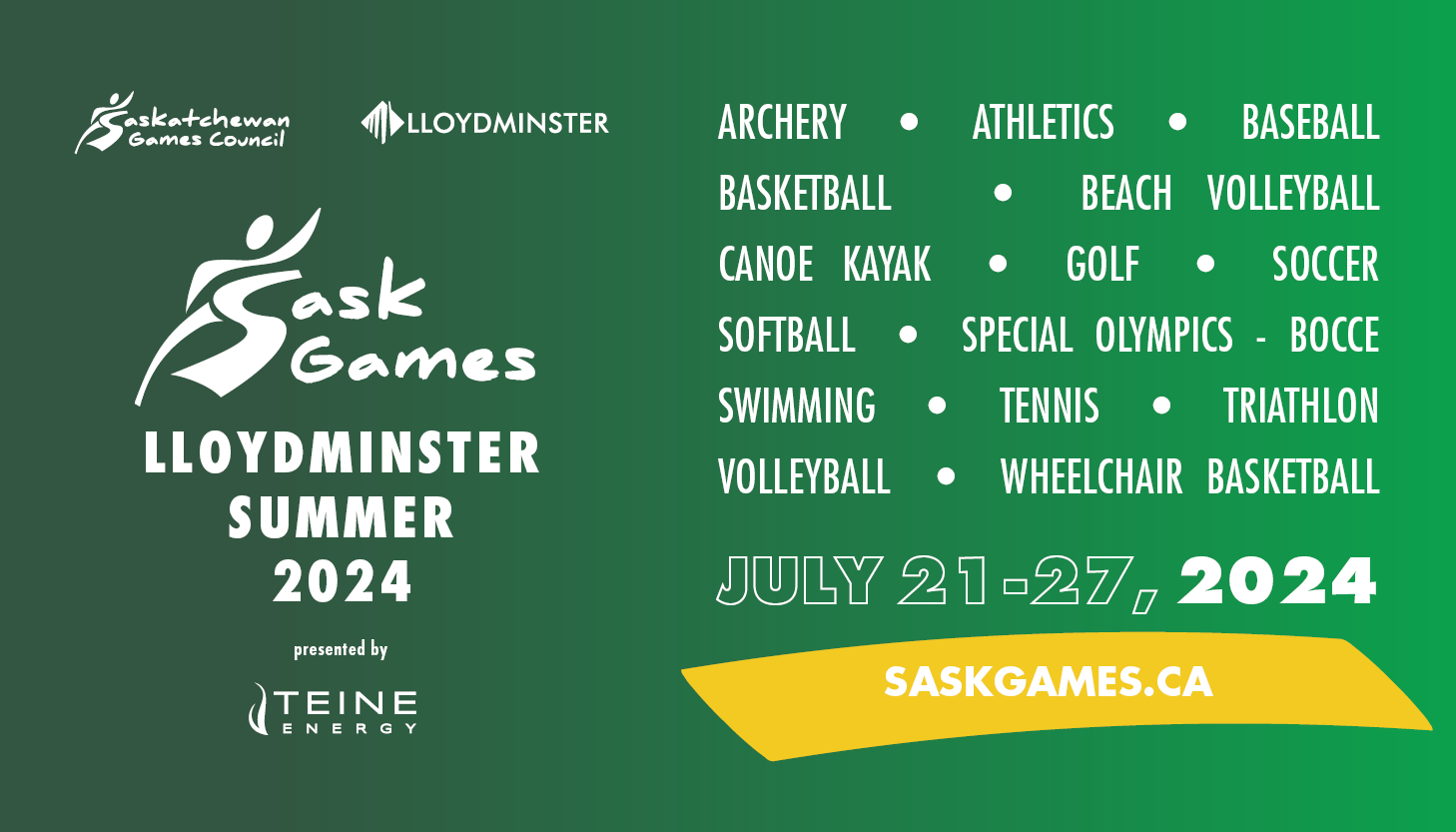 Teine Energy Ltd. Named as Presenting Sponsor of the 2024 Saskatchewan Summer Games in Lloydminster
Lloydminster, SK (June 5, 2023) — The Saskatchewan Games Council and 2024 Saskatchewan Summer Games Host Organizing Committee (2024 Games) are thrilled to announce that Teine Energy Ltd. has signed on as the presenting partner of the 2024 Saskatchewan Summer Games. The Games will take place in Lloydminster from July 21-27, 2024.
Teine Energy is a privately-held Canadian energy company focused on environmentally conscious development of low-risk, geographically concentrated assets. The company's primary operations are currently situated within southwestern Saskatchewan developing both primary and enhanced oil recovery projects. Saskatchewan is a key province for Teine's operations and the partnership reflects their ongoing commitment to giving back to the communities in which they operate.
This partnership follows Teine's presenting sponsorship of the 2023 Saskatchewan Winter Games in Regina. Teine came onboard as presenting sponsor in late 2021, and supported the Games through a landmark event that marked the 50th anniversary of the Saskatchewan Games and saw Regina play host to the biennial multi-sport games for the first time in the program's history.
The 2024 Saskatchewan Summer Games in Lloydminster, presented by Teine Energy, will see competition among upwards of 1,800 youth participants from across the province in 15 different sports. These include Archery, Athletics, Baseball, Basketball, Beach Volleyball, Canoe Kayak, Golf, Soccer, Softball, Special Olympics - Bocce, Swimming, Tennis, Triathlon, Volleyball, and Wheelchair Basketball.
2024 Games Co-Chairs Wendy Plandowski and Aaron Rawlake, along with Games Manager Nicole Clow, have spent the spring recruiting committed community leaders to join the volunteer HOC and help lead Games planning, which is set to ramp up in the coming months. Numerous sport legacy projects are planned to accompany the hosting of the 2024 Games, including major upgrades to the VLA Soccer Fields. These upgrades and other legacy projects are funded through a partnership between the Saskatchewan Games Council and the City of Lloydminster.
Lloydminster was previously set to host the 2020 Saskatchewan Summer Games, which were cancelled due to the pandemic.
Quotes
"The city of Lloydminster and the province of Saskatchewan were foundational for both my personal and professional development and I am very proud to be from such a hard working and vibrant community. Our team is thrilled to participate in the games and give back to the province and people that have been instrumental in our success." - President and CEO Teine Energy Ltd. Jason Denney
"On behalf of the Lloydminster community, we welcome Teine Energy, whose unwavering support and commitment to youth sports will leave a lasting impact on the 2024 Saskatchewan Summer Games. Their dedication will enhance the overall experience, providing athletes with world-class facilities and opportunities to showcase their talents. With their partnership, we can create a legacy that nurtures the next generation of athletes, inspiring and uniting our community through the power of sports." - Lloydminster Mayor Gerald Aalbers
"The host society for the 2024 Saskatchewan Summer Games is pleased to have Teine Energy Ltd join our Games as the presenting sponsor. Knowing that we have the support of a major partner like Teine Energy Ltd., we can move confidently through our planning to ensure all participants have an experience like none other next summer, and that the community will benefit from legacies long after the Games are complete." - 2024 Saskatchewan Summer Games Co-Chair Wendy Plandowski
"The Saskatchewan Games Council is thrilled to once again engage in a winning partnership with Teine Energy Ltd. With the generous support of Teine Energy Ltd. as Presenting Sponsor of the 2024 Saskatchewan Summer Games in Lloydminster, we are able to continue delivering exceptional experiences, provincial pride, and lasting legacies for athletes and communities across our province." - Saskatchewan Games Council Executive Director Mark Bracken
About the Saskatchewan Games
First established in 1972, the purpose of the biennial Saskatchewan Games is to provide an opportunity for the province's developing athletes, coaches and officials to participate in an exciting multi-sport event in preparation for a higher level of competition. Countless Saskatchewan Games alumni have advanced to competition at the national level and beyond, with Olympic champions such as Catriona Le May Doan, Emily Clarke, Colleen Sostorics, and Lucas Makowsky counting the Saskatchewan Games as a key step in their journey to the highest levels of sport. The Saskatchewan Games also leave behind valuable legacies that benefit each host community for years to come. To learn more, visit www.saskgames.ca.
About Teine Energy Ltd.
Teine is a Calgary-based exploration, development and production company focused on acquiring and developing oil and natural gas properties in the Western Canadian Sedimentary Basin. Approximately 90% of Teine's production is weighted towards oil and natural gas liquids.
Saskatchewan Games Social Channels
Facebook: Saskatchewan Games
Twitter: @saskgames
Instagram: @saskatchewangames
LinkedIn: Saskatchewan Games Council Inc.
Digital Media Kit
###
Media Contacts
Karen Lawson
Games Services and Communications Lead
Saskatchewan Games Council
(306) 529-3120
Eric Healey
Communications Coordinator
City of Lloydminster
(780) 875-6184 Ext. 2309