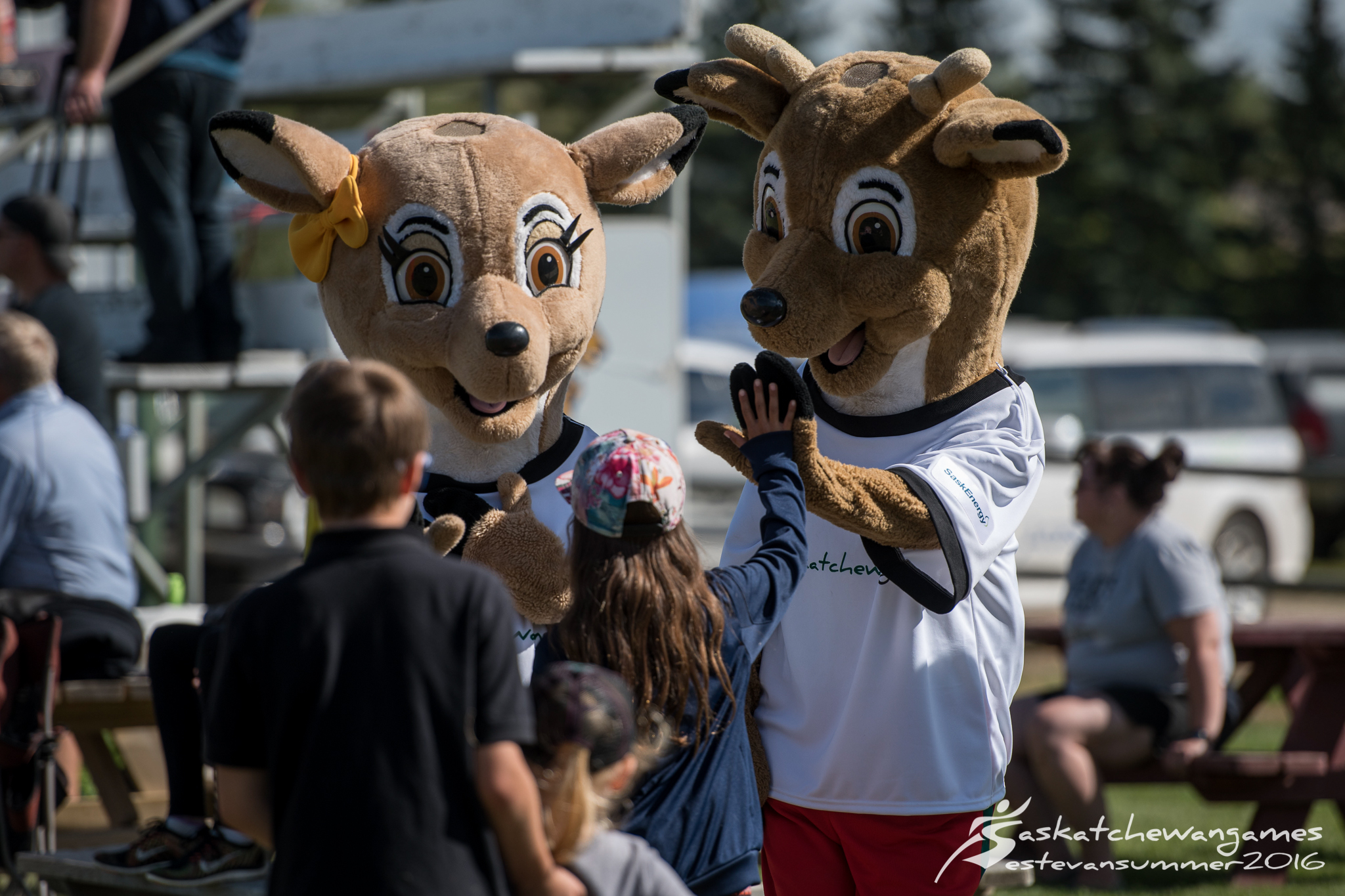 Say hello to the official mascots of the Saskatchewan Games!
Tansi and Ravi are a sister and brother team of white-tailed deer. Tansi (pronounced Tawn-say) is a Cree language greeting meaning, "Hi, how are you?" Ravi (pronounced Ra-vee) means "delighted" in French. These two are so excited to welcome the entire province to Regina for the 2023 Saskatchewan Winter Games in celebration of the Games' 50th anniversary!
This pair of white-tailed deer was chosen as the official mascots of the 2005 Canada Summer Games held in Regina, Saskatchewan. At the conclusion of those Games, the mascots were gifted to the Saskatchewan Games Council, who adopted them as the program's official mascots -- ever since 2006, they've traveled to every corner of the province to celebrate our province's athletes, coaches, volunteers, and community spirit. They've been all over the place -- from Melfort, to Meadow Lake, to North Battleford, and now to their new home in Regina (including a stopover in Swift Current for the 2019 Western Canada Summer Games)!
Tansi and Ravi love to make appearances in the community to spread cheer and build excitement towards the Games. Would you like to book either or both mascots for an upcoming event? Contact Leanne at lschellenberg@saskgames.ca for more information.