Sport Spotlight: Katherine Brennan - Badminton
Feb 14, 2018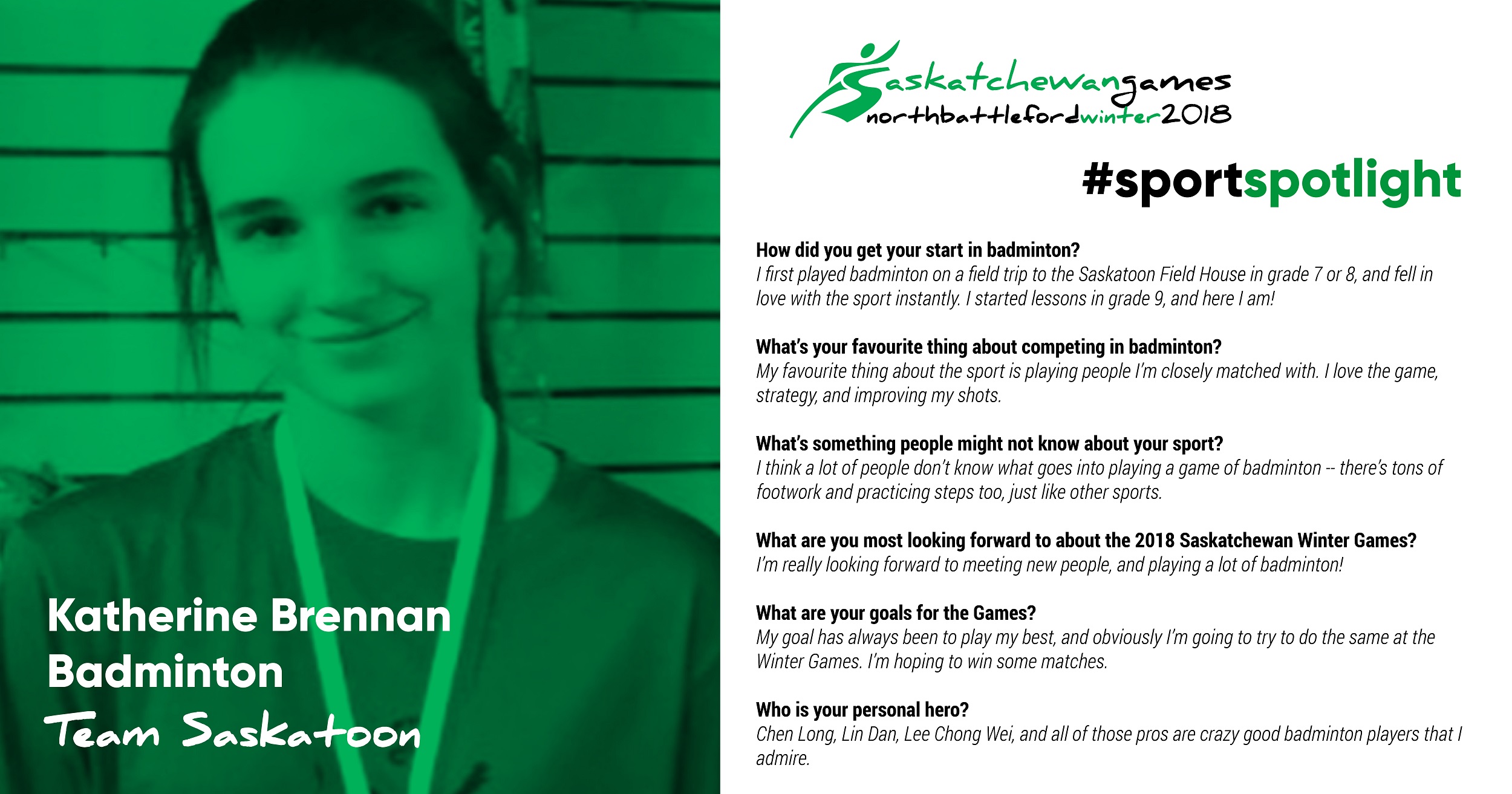 With only 4 days to go until we #CelebrateWintersBest at the 2018 Saskatchewan Winter Games, today the Sport Spotlight is on Badminton, featuring Katherine Brennan from Team Saskatoon!
---
Name: Katherine Brennan
Sport: Badminton
Years competing: I've been playing badminton for two and a half years.
How did you get your start in the sport?
I first played badminton on a field trip to the Saskatoon Field House in grade 7 or 8 and fell in love with the sport instantly. I started lessons in grade 9, and here I am!
What's your favourite part about competing and participating in your sport?
My favourite thing about the sport is playing people I'm closely matched with. I love the game, strategy, and improving my shots.
What's something people might not know about badminton?
I think a lot of people don't know what goes into playing a game of badminton -- there's tons of footwork and practicing steps too, just like other sports/
Is this your first time at a Saskatchewan Games?
This is my first time at the Sask Games, and I'm really looking forward to it.
What are you most looking forward to about the 2018 Saskatchewan Winter Games?
I'm really looking forward to meeting new people, and playing a lot of badminton!
What are your goals for the Games?
My goal has always just been to play my best, and obviously I'm going to do the same at the Winter Games. I'm hoping to win some matches.
What are your goals for your badminton career?
I want to keep improving in badminton throughout my life -- I think it's a sport I will stick with later on, and getting better is all I can hope for.
Who is your personal hero?
Chen Long, Lin Dan, Lee Chong Wei, and all of those pros are crazy good badminton players that I admire.
---