Job Opportunity: 2020 Saskatchewan Summer Games Manager
Jul 11, 2018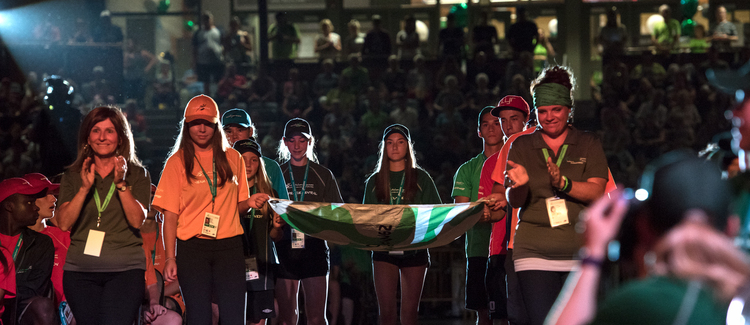 The Lloydminster Host Committee for the 2020 Saskatchewan Summer Games is seeking a Temporary Full Time Games Manager for the period of September 1, 2018 through November 30, 2020.
The Games Manager will report to and receive direction from the Games Executive Committee in performing managerial duties for the 2020 Saskatchewan Summer Games – Lloydminster Inc. The Games Manager will be responsible for the organization, co-ordination and planning of a highly successful Saskatchewan Summer Games, including the games office management. By being an integral part of a committed group of volunteers bringing the games to fruition, the successful candidate must be able to collaborate effectively, work within set time lines, and have a high degree of initiative.
The successful candidate will demonstrate knowledge of:
Business management and practices;
Marketing principles;
Provincial Sport Governing Bodies that are involved in the 2020 Summer Games;
Cultural aspects that can be infused into the Summer Games experience; and
Best practices around hospitality and event planning for youth
The successful candidate must also possess:
Possess a valid drivers' license;
Experience in planning, coordinating, and managing multi-business operations;
Experience in financials, including managing budgets and book-keeping;
Technology-based skill set;
Applying policies, procedures and regulations;
Strong communication skills; and
Managing personnel and volunteers
Salary will be negotiated based on the qualifications of the successful applicant. Interested parties should submit a resume, including references to the undersigned.
Download the full job posting here.
Deadline for applications is July 25, 2018
2020 Saskatchewan Summer Games – Lloydminster Inc.
Ashley Lilly at Email: ashley.lilly@telus.net