Sport Spotlight: Emilie Gatin - Judo
Feb 17, 2018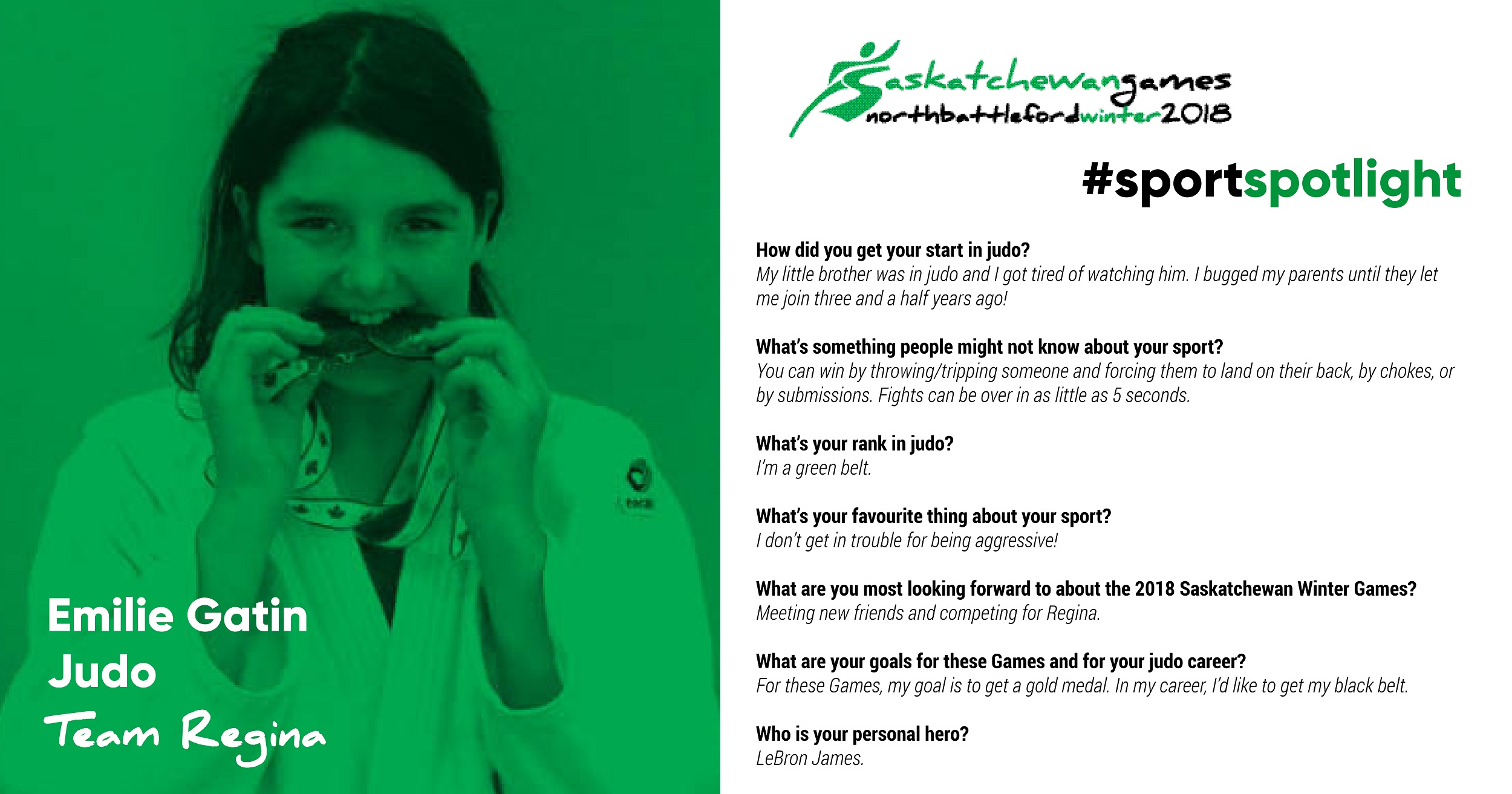 The 2018 Saskatchewan Winter Games officially begin in only one more day! Today's #SportSpotlight features Judo, with Team Regina's Emilie Gatin.
---
Name: Emilie Gatin
Sport: Judo
Years competing: Three and a half years.
How did you get your start in the sport?
My little brother was in judo and I got tired of watching him. I bugged my parents until they let me join!
What's something people might not know about judo?
You can win by throwing/tripping someone and forcing them to land on their back, by chokes, or by submissions. Fights can be over in as little as 5 seconds.
What's your favourite thing about competing/participating in your sport?
I don't get in trouble for being aggressive!
What is your rank in judo?
I'm a green belt.
Is this your first time at a Saskatchewan Games?
Yes.
What are you most looking forward to about the 2018 Saskatchewan Winter Games?
Meeting new friends and competing for Regina.
What are your goals for the Games?
To win a gold medal.
What are your goals for your judo career?
Getting my black belt.
Who is your personal hero?
LeBron James.
---