Volunteer Week: Reflections from Len Daniels, Co-Chair of Culture Festival
Apr 20, 2023
Volunteering is an essential part of any community, and it provides a unique opportunity for individuals to give back and make a difference. We had the opportunity to ask Len Daniels, Co-Chair of the Culture Festival for the 2023 Saskatchewan Winter Games about his reflections on the importance of volunteering and involvement in the Saskatchewan Games. Find out more below: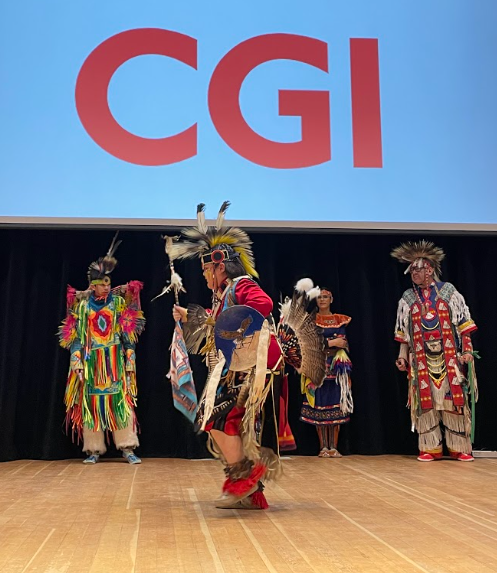 Question 1: What was the title/ committee you were a part of for the Saskatchewan Winter Games?
Answer: As a co-chair of the Culture Festival committee, I was responsible for overseeing the planning and execution of the cultural events that took place during the Saskatchewan Winter Games.
Question 2: What inspired you to start volunteering?
Answer: I've been volunteering for years, and it's something that has always been important to me. Volunteering provides me with an opportunity to give back to the community, and it has allowed me to be involved in areas that I have an interest in. It also gives me the ability to learn and grow in new areas.
Question 3: What has been your most memorable experience as a volunteer at the Saskatchewan Winter Games?
Answer: There have been many memorable experiences during my time as a volunteer at the Saskatchewan Games. However, the most memorable experience was the feedback we received from those who attended the cultural events we organized. Additionally, the evening with our keynote speaker, Sydney Daniels, and the Truth and Reconciliation in Sport Panel Discussion featuring Scott and Sydney Daniels, Jackson Serna, and Amy Shipley was also an incredible experience.
Question 4: What are some of the benefits you've experienced from volunteering?
Answer: One of the most significant benefits of volunteering is the satisfaction that comes with making an impact and contributing to something that provides learning, understanding, and awareness to others. Volunteering has also allowed me to develop new skills and expand my knowledge base.
Question 5: How do you balance your volunteer work with other commitments in your life?
Answer: Balancing volunteer work with other commitments can be challenging, but it's important to plan and devote the necessary time to follow through on commitments. Prioritizing and time management are key to balancing volunteering with other commitments.
Question 6: What does volunteering mean to you?
Answer: Volunteering means that I have made a contribution to something that has been successful. It has allowed me to connect with others and make a difference in the community. Volunteering is a way to give back and make a positive impact, and it is something that I will continue to do for many years to come.