FOUR JUDO MAJOR OFFICIALS UNDER THE AGE OF 18 REFEREEING THE 2023 SASKATCHEWAN WINTER GAMES
Feb 25, 2023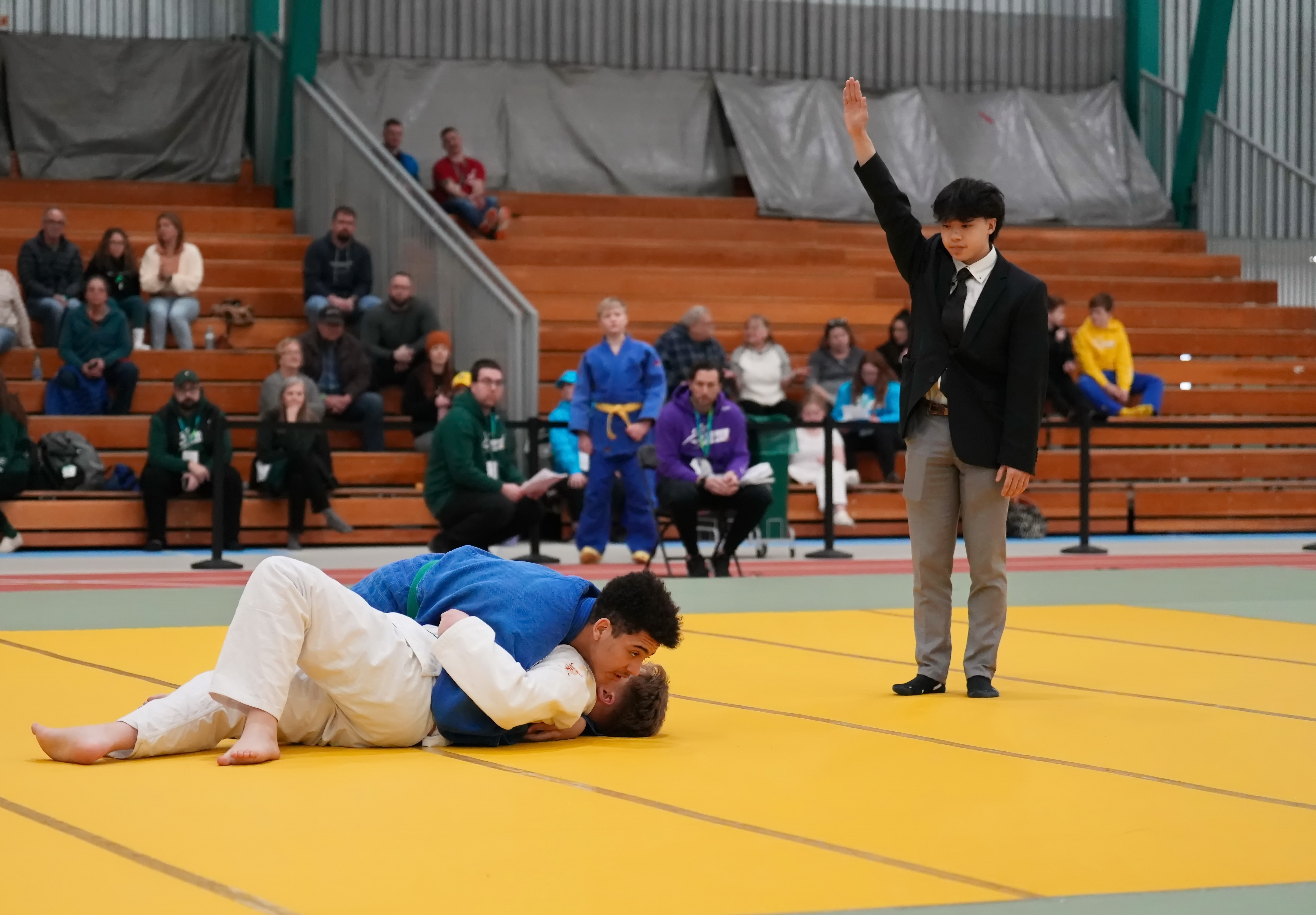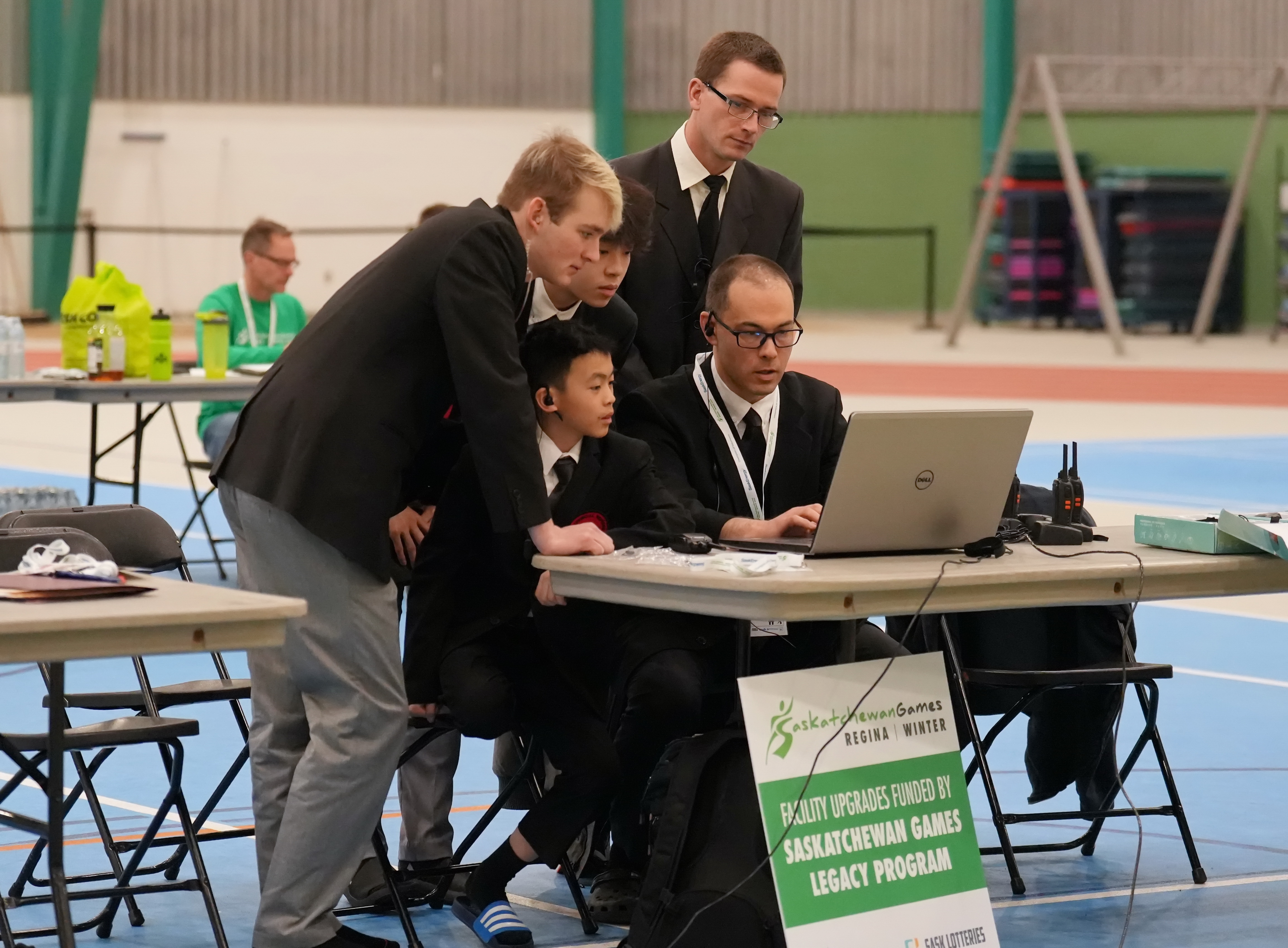 Regina, SK (February 24, 2023) – Four young Judo officials under the age of 18 are officiating at the 2023 Saskatchewan Winter Games, presented by Teine Energy. The officials, Eldon Li (Regina, 16), Cyrus Kaip (Craven, 16), Kade Chabot (Watrous, 15), and Matthew Huang (Regina, 14) have been selected to officiate at the Games as Major Officials providing them the unique opportunity to improve their leadership skills at a young age.
As part of the Judo Saskatchewan program, these four officials have undergone extensive training and have demonstrated exceptional knowledge and skills in Judo officiating. They will be working alongside experienced officials, who will guide and support them throughout the competition. The officials will be unable to coach or participate alongside officiating at the Saskatchewan Winter Games due to conflict of interest, but their participation at the Games will compliment their overall skills and provide them with a better understanding of the rules to compete and coach younger athletes.
The inclusion of these young officials in the Saskatchewan Winter Games highlights the importance of fostering the development of leadership and mentorship skills among youth in sport, allowing them the opportunity to have new experiences, meet diverse people, travel and continue in sport for years to come. By giving them the opportunity to officiate at a high-level competition, these officials will gain valuable experience and contribute to the success of the Games.
The final day of competition for the Saskatchewan Winter Games will conclude in the morning. Closing Ceremony will take place this Saturday at 4:00 PM at the Vitera International Trade Centre. Tickets are $10 and can be purchased online at universe.com/saskgames or at the door.
QUOTES:
"We (the 2023 Saskatchewan Winter Games) are proud to have so many interested and talented young officials participating in Judo for these Games." -- Amber Holland, Sport Chair for the 2023 Saskatchewan Winter Games.
"The way the Sask Games impacted my officiating, the biggest way is probably learning a completely new way of refereeing in a completely new category. Which is Newaza." -- Eldon Li (Regina, 16), Judo Major Official.
"I've been doing Judo for ten plus years, and the reason I started officiating is mainly because I wanted to give back to the Judo community and to always have a good seat watching Judo live." -- Eldon Li (Regina, 16), Judo Major Official.
"My favourite part of Sask Games would be being a big part cause there's [not that many] referees, so I'm a big part of the refereeing. Usually when I do those other tournaments, there's a lot of referees, so I don't [feel like I] have a big impact, but at this tournament I feel like I have a big impact on the refereeing." -- Cyrus Kaip (Craven, 16) , Judo Major Official.
"The way the Sask Games has affected my refereeing skills is by being more independent and being more of a leader, because there weren't many referees here. So I had to take more risk." -- Cyrus Kaip (Craven, 16) , Judo Major Official.
"This is an incredible opportunity for these young individuals to gain invaluable experience and skills in leadership and officiating to better understand the rules for their own competitions and coach the younger athletes." -- Daniel Ko, Judo Major Official and Mentor.
CONTENT FROM TODAY'S GAME: Content is available here.
WEBSITE: saskgames.ca
FOLLOW:
###
About the Saskatchewan Games: First established in 1972, the purpose of the Saskatchewan Games is to provide an opportunity for the province's developing athletes, coaches and officials to participate in an exciting multi-sport event in preparation for a higher level of competition. Countless Saskatchewan Games alumni have advanced to competition at the national level and beyond, with Olympians such as Sandra Schmirler, Colleen Sostorics, Emily Clarke, and Lucas Makowsky counting the Saskatchewan Winter Games as a key step in their journey to the highest levels of sport. The Saskatchewan Games also leave behind valuable legacies that benefit each host community for years to come. To learn more, visit http://www.saskgames.ca.
MEDIA CONTACT:
Ashley Dennison, Communications Lead
Saskatchewan Games Council
E: adennison@saskgames.ca
C: (306) 570-2525