Letter to the Editor: "The Battlefords burned brightly this week"
Mar 2, 2018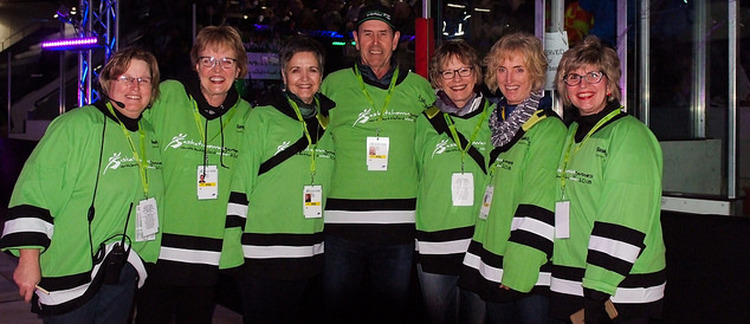 Dear Editor:
The Winter Games are drawing to a close and I wanted to reflect on something I learned as I worked in a small way to help make them a success.
I said from the outset that North Battleford is blessed with amazing recreational opportunities and incredible facilities. Table Mountain is the best outside the Rockies in Western Canada. Blue Mountain is an amazing facility that attracts biathlon athletes and cross country skiers from near and far. Our fieldhouse complex was the talk of all the visitors to our city in the last week. They were amazed. Can we use the new rink, absolutely, and that will come. We have an incredible city near lakes, the river valley, and hills to the north and south. We are the ideal city to host a winter games from that standpoint.
But here's the lesson learned. It isn't a chairlift that makes Table Mountain a great place to ski and snowboard. It's the passion of the young lady for her sport and for her community that allowed her and her friends to build an amazing snowboard course. It's a young father taking precious time to introduce an alpine event because he knows it will be great for kids. It's two guys we asked to run a badminton tournament and that was all we had to say -- it was done and done well.
It was another young lady taking up the challenge of running an event, starting a speed skating club, and coaching the team. It was watching a young man rise to the occasion, and in what can only be described as one of the most challenging jobs at the games, marshalling and coordinating a legion of volunteers. It was seeing moments of joy in volunteers' faces as they greeted athletes and visitors to the events.
It was asking people to run sports that they had never played and without hesitation they say yes. It was a school counsellor who locked herself in a school for a week (in a good way). It was two people newer to our community who gave us the financial bedrock for the games through their efforts. It was the unity that shone through in the opening ceremonies recognizing that our First Nations are a fundamental piece of our area and the ladies that recognized the need for that to be represented.
I could start a thousand sentences with 'It was' and still not do justice to the people I saw and worked beside this week. (Ask about a lady named Nicole!) I know the games were technically about the athletes, but in a lot of ways, I think spiritually it was about the people of the Battlefords. The community glowed brightly this week.
The fieldhouse is no longer just a building for me, it is the memory of faces ... and the Games no longer an event, it is the memory of people going above and beyond.
Tom Hawboldt
Sport and Venue Division Co-Chair
North Battleford
Copyright 2018 The Battlefords News-Optimist