Celebrating National Coaches Week | September 21 - 29
Sep 19, 2019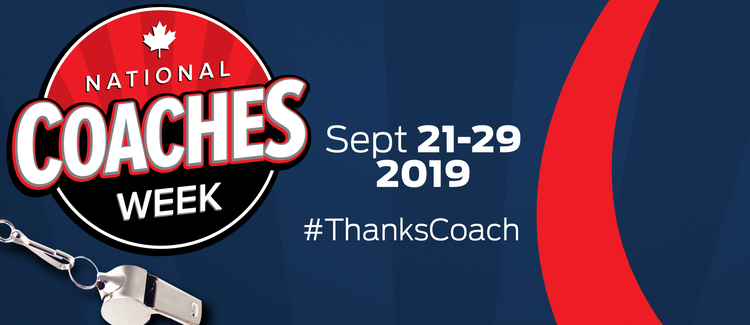 National Coaches Week takes place from September 21st - 29th this year. It's a week to celebrate the tremendous positive impact coaches have on athletes and communities across Canada. It's an opportunity to recognize coaches for the integral role they play by simply saying #ThanksCoach
Every two years, coaches from across Saskatchewan volunteer their time, expertise, and passion for sport, helping to create memories that will last a lifetime for our athletes. Thank you to the thousands who have gone through our ranks, and thank you to the many who will coach our province's best developing athletes next year at the 2020 Saskatchewan Summer Games!
Events and professional development opportunities are taking place throughout the province this week to recognize coaches for their invaluable contribution to sport in Saskatchewan.
List of workshops during Coaches Week:
Sept 21: NCCP Planning a Practice - Regina
Sept 24: CAAWS Conflict Management - Regina
Sept 25: Female Leadership Workshop - Saskatoon
Sept 25: Resistance Training - Moose Jaw
Sept 26: Considerations to Actively Engage Girls and Young Women - Moose Jaw
Sept 26: Coach Education Workshop - Saskatoon
Sept 26: NCCP Make Ethical Decisions - Saskatoon
Sept 29: Core Training for Learning Facilitators - Regina
We hope you take the time this week to say #ThanksCoach to a coach who has made a big impact on your life!