Torch Bearers Announced for 2016 Saskatchewan Summer Games
Jun 14, 2016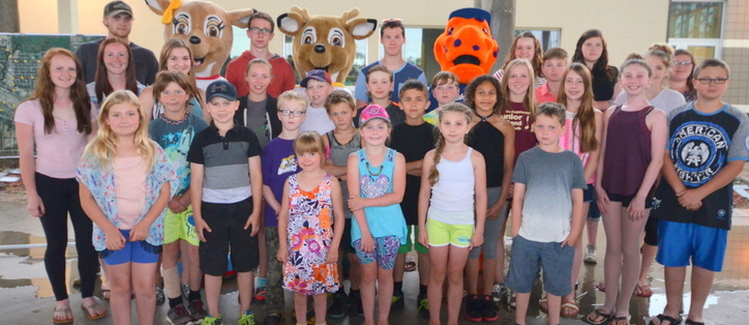 Estevan 2016 Saskatchewan Summer Games Torch Bearers Announced
June 13, 2016 (Estevan, SK) – The community of southeastern Saskatchewan was asked to recognize the youth of our community by nominating those they felt should be part of the energy of the Games. In response to that nomination process, 37 youth have been selected to carry the torch on July 24, 2016 that will ignite the Games.
The Torch Relay is a ceremonial event where the flame, which will burn in the Games cauldron (provided by SaskEnergy) throughout the duration of the 2016 Saskatchewan Summer Games, and will be carried over an 8.8 kilometre route through the city by the 37 torch bearers. The Torch Relay will travel throughout the city so spectators can view the flame and the host committee urges all residents to come out and support the youth involved. The relay will commence at the Court House and end with the Games cauldron being lit at the opening ceremonies when the 2016 Saskatchewan Summer Games are officially opened!
"The goal of the Torch Relay is to increase public awareness and participation in the Games. The lighting of the Games torch is very symbolic in that it officially signifies the opening of the multi-sport games, uniting all nine Districts in the province," said Terina Shaw, committee chair of the Estevan 2016 Torch Relay. "The 37 youth who have been selected to carry the torch are all remarkable people, and truly worthy of representing the energy of the Games. It has been a privilege for me as the organizer of the relay to meet so many outstanding citizens of our community."
The Torch Relay has been presented by SaskEnergy as part of their commitment to the games since 1998. Not only has SaskEnergy been the official sponsor of the Torch Relay they have been the Champion of Volunteers for ten years and play a key role in the execution of the relay. The selection process for Torch Bearers is up to the host community. The nomination process utilized by the Estevan 2016 Games committee was applauded by SaskEnergy.
"The torch and flame are not just symbols of the Summer Games themselves, but symbols of the enduring qualities of the people of Saskatchewan. SaskEnergy is proud to be the presenting sponsor of this exciting part of the Games," said Shannon Doka, SaskEnergy's Community Involvement Leader.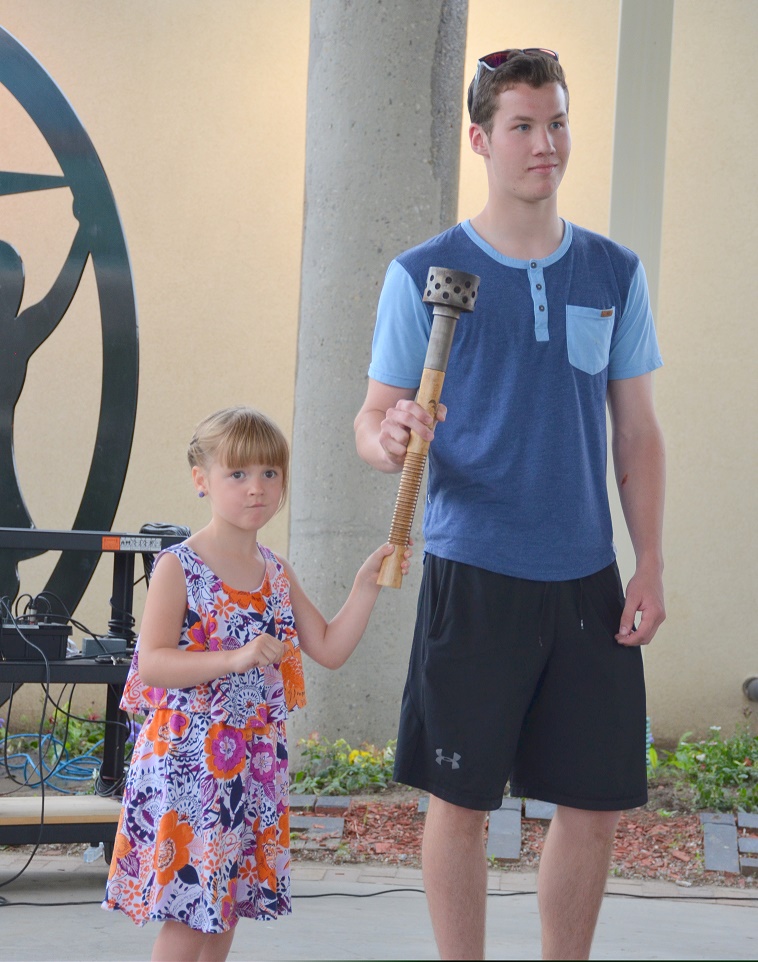 The 37 torch barriers were present at the event and were introduced. The first torch bearer to lead off the relay will be Cooper Fox of Manor and the person selected to have the honour of lighting the caldron will be Kate Dalziel of Estevan. The other youth that will be part of the relay include:
Kaiden Tuchscherer, Caleb Bresciani, Emily Hanson, Dayton James Fraser, Indiana Froese, Harrison Froese, Kelsey Littlejohn, Kamri Olfert, Emma'lyn Olsen, Justin Linthicum, Ashton McKnight, Chase Vicary, Angela Aalbers, Carson Perkins, Colin Sutter, Brookyn Rice, Paige Cheveldayoff, Zoey Thompson, Avery Dechief, Mathias Fornwald, Austin Ludwig, William Chamney, Kristen Skjonsby, Brielle Wakely, Nevaeh Wakely, Hudson Irwin, Graidon Irwin, Katie Cuppage, Cassidy Mackenzie, Jenna Blanchette, Cassie Blanchette, Nomi Thompson, Finity Bourassa, Vaughn Bourassa, Hayden Ladouceur
- 30 –
For media inquiries, please contact:
Brenda Lyons Shannon Doka
Marketing and Promotions, Estevan 2016 SSG Community Involvement Leader, SaskEnergy
Phone: (306) 421-3741 Phone: (306) 777-9814
Email: sdoka@saskenergy.com